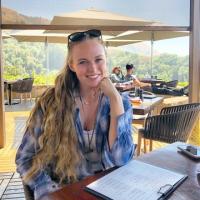 Charlie is interested in:
Animals - Health - Food & Drink - Sports - Tech - Media - Apps & Games - Travel - Business
Currently In:
Santa Cruz , California, USA
Travel writer, Blogger, Adventuress. A storyteller who loves being active and on the road. A media arts production graduate with a focus in animation and fiction writing, who has a passion for the geeky things in life.