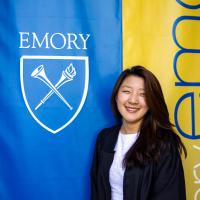 Elizabeth is interested in:
Animals - Beauty - Health - Food & Drink - Tech - Media - Travel - Business - Perspectives
Currently In:
Cupertino, California, USA
Languages:
English, Chinese
My name is Elizabeth, and I recently moved back to the Bay Area after spending four years in Atlanta, Georgia for school. I am a British literature fanatic who drools over line-by-line analysis and literary theory. Unwilling to compromise my inner nerd, I hope to bridge the overwhelmingly STEM-focused world with the humanities and put the whirlwind of ideas that sweep through my brain into comprehensible words.