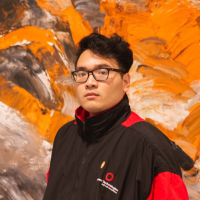 Pocholo is interested in:
Animals - Fashion - Health - Food & Drink - Tech - Media - Apps & Games - Services - Business
Currently In:
Berkeley, California, USA
Hello there! My name's Pocholo, and I'm an English Major from UC Berkeley. I'm an aspiring writer and graphic designer, and creating content has been one of my lifetime passions. I've dabbled my creativity in a wide variety of fields--from making music to fashion design to creative writing. I hope to gain experience utilizing my creative skills through writing, and to channel all my energy into spreading ideas that I truly love.
Posts by Pocholo Carsi-Cruz