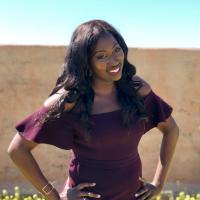 Shola is interested in:
Fun - Music - Food - Fashion - Travel
Currently In:
Oakland, California, USA
Former East Coast girl, but loving and enjoying the West Coast Now! I'm a lover of food, travel, and beauty. I enjoy writing about all my food and travel experiences and blog about them regularly.