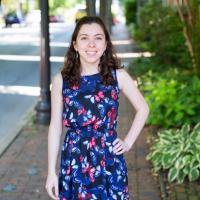 Skye M. is interested in:
Animals - Health - Food & Drink - Media - Travel - Perspectives
Currently In:
West Chester, Pennsylvania, USA
Languages:
English, Italian
I'm an aspiring journalist who loves blogging, writing, social media marketing, content marketing, and travel. I love interviewing people and listening to everyone's stories. Everyone has a unique story to tell and I want to help convey it.
Posts by Skye M. McDonald