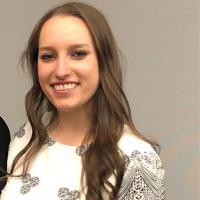 Taylor is interested in:
Animals - Fashion - Beauty - Health - Food & Drink - Sports - Tech - Media - Travel - Services - Business - Perspectives
Currently In:
New Orleans, Louisiana, USA
Languages:
English, French
I am a recent graduate of Boston University (B.S. in communication and journalism) with a passion for writing. I absolutely love writing, and I feel especially grateful that I can turn my love for something into a career. My dream job is to be a travel writer, and blogging is the first step to getting my name out there!