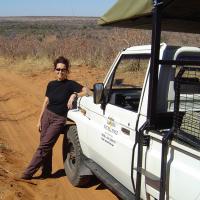 Colette is interested in:
News - People - Animals - Mind - Body - Soul - Fun - Sports - Music - Film - Art - Food - Fashion - Tech - Travel - Speak out - Innovate - Get involved - Green
Currently In:
London, United Kingdom
Languages:
English, French
I've lived in five countries and visited thirty six. You don't have to travel far to realize that everybody on this planet is basically looking for the same thing - a little respect and to feel valued. So next time you give someone your loose change, look them in the eye and smile. Your smile is worth more than your money.